Easter is upon us once again, the special time of year where we indulge in plenty of chocolate eggs and warm hot cross buns.
Getting in the true Easter spirit, we have rounded up our favourite campaigns from the last few years:
Nestle: Life makes us grow up; Easter brings us back
In 2019, Nestle released a literary-inspired ad taking inspiration from Alice in Wonderland with an oversized Alice getting ready and commuting to work, then heading out with friends. We also see her go home for Easter and as soon as her mother opens the door and welcomes her, Alice suddenly shrinks down to an average human size with the tagline: Life makes us grow up; Easter brings us back.
What made this ad stand out for us was the fact it didn't openly try and sell you anything, instead it tugs on your heartstrings with its emotive connotation that no matter how big you are, the Easter holidays will always bring you back to the feeling of being a kid.
Ikea: Vårkänsla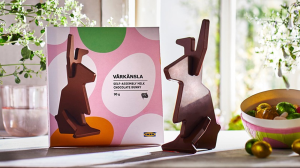 Ikea is famous for its flat pack furniture and now they can add flat pack bunnies to the list. Last year, Ikea released Vårkänsla, a flat pack chocolate bunny with instructions!
This campaign really stands out for its creativity – Ikea took something they are known for and turned it into a creative and fun activity for all the family.
Cadbury: Cadbury live 360-degree Facebook Easter egg hunt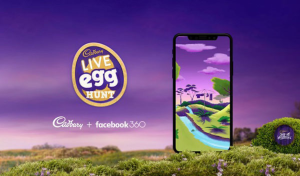 Cadbury moved away from their traditional campaigns and combined a traditional Easter past time with social media. Cadbury' s launched a Facebook Live experience in 2018 taking customers on a Live egg hunt, using a live 360 – degree Facebook video, users could scour the virtual landscape for hidden eggs and the first person to an egg and comment would be rewarded with real Cadbury chocolate.
Whether you are looking for support in creating a campaign to make your brand stand out above the rest, or killer content that will resonate with your target audience, please contact us on hello@onebite.co.uk.