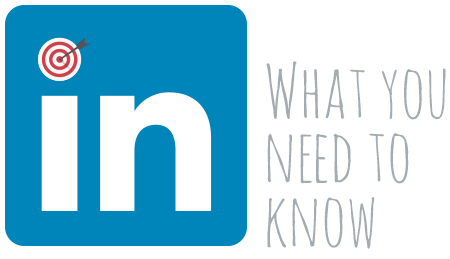 If you use LinkedIn you'll know that InMails are personal messages that you can send to your connections or fellow group members only (the latter with limitations on both quantity and frequency).
Sponsored InMails, on the other hand, offer you the ability to email a very specific and highly targeted audience outside of your connections and groups.
Although Sponsored InMails have been around for a while, it was only at the end of 2016 that LinkedIn allowed digital marketers to set up and run Sponsored InMail campaigns through the campaign manager platform, and therefore avoid minimum spend commitments.
What's the difference between LinkedIn Sponsored Content and Sponsored InMails?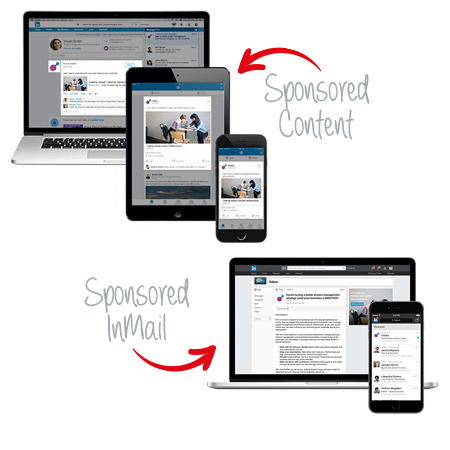 Essentially they both offer what we love about marketing on LinkedIn – highly effective targeting with filters such as job title, seniority, education, location, company, industry, skills and education.
Sponsored Content appears within your feed but offers a limited character space to grab the attention of your target audience – so your messaging needs to be attention grabbing and to the point. This form of messaging allows you to access your audience from the homepage, so it's more likely to be seen than an InMail.
InMails are two steps removed from the homepage – you have to click on 'Messaging' then the InMail. However, they benefit from having no character limitations, and as a message, the recipient will be notified about receiving any InMail. Of course, you can also take a much more personalised approach, a must for successful email campaigns.
They also offer some great features:
Real-time delivery, so messages are only delivered when members are active on the site
Strict delivery frequency caps so people aren't getting spammed (rumour is LinkedIn members can only receive 1 sponsored InMail every 60 days)
As you would expect, InMail's are mobile-optimised but I like the fact they offer a persistent CTA button which remains on top of the content while you scroll – nice!
Like Sponsored Updates you set a daily budget and bid for each InMail (so the cost will depend on the audience, for example, sought-after CEO's always tend to cost more than average Joe's).
LinkedIn Sponsored Content
LinkedIn Sponsored Mail
Appears in feed so you reach your audience on their homepage
Appears under Messaging
Character limitations
No character limitations
Target specific audience by company name, industry, company size, job title, job function, seniority,
education, member skills, member groups, gender, age, years of experience
Personalisation on campaign level only
Provides potential for personalised comms
Real-time delivery
Real-time delivery
Frequency cap
Strict frequency cap
Have to manage CTA messaging carefully
Strong CTA button
Delivers messages across devices
Delivers messages to devices
Manage bid and budget
Logo and image for branding impact
Language options
Content can spark conversations and spread organically via peer sharing
Can increase engagement by sending from credible sender
Easily test messaging and optimise with real-time analytics
A/B test functionality
LinkedIn members cannot opt out of seeing
LinkedIn members can opt out of receiving
Why use LinkedIn?
Although Facebook is increasingly being used by B2B marketers, LinkedIn is still key for of B2B campaigns. The LinkedIn paid marketing offering should be considered for lead generation, promoting gated content or webinars, account-based marketing campaigns (those wanting to target a specific company or types of companies) or simply to increase your LinkedIn group/ followers.
To conclude, as a digital marketer I'm always going to say 'let's test it'.
By Lisa Gillings, Senior Digital Project Manager at onebite