Celebrating women has never been as important and prominent as it has in 2018. This year marks 100 hundred years since women got the vote – go the suffragettes! And we've seen huge, global support for campaigns such as #MeToo and #TimesUp, against harassment and assault.
According to a report in 2015, just 27 per cent of the digital industry in the UK was made up of women. And this is only expected to increase by three per cent by 2022.
As the world comes together on International Women's Day to recognise the social, political and cultural achievements of women, we chat to our digital developer, Marcela, about being a woman in the digital industry.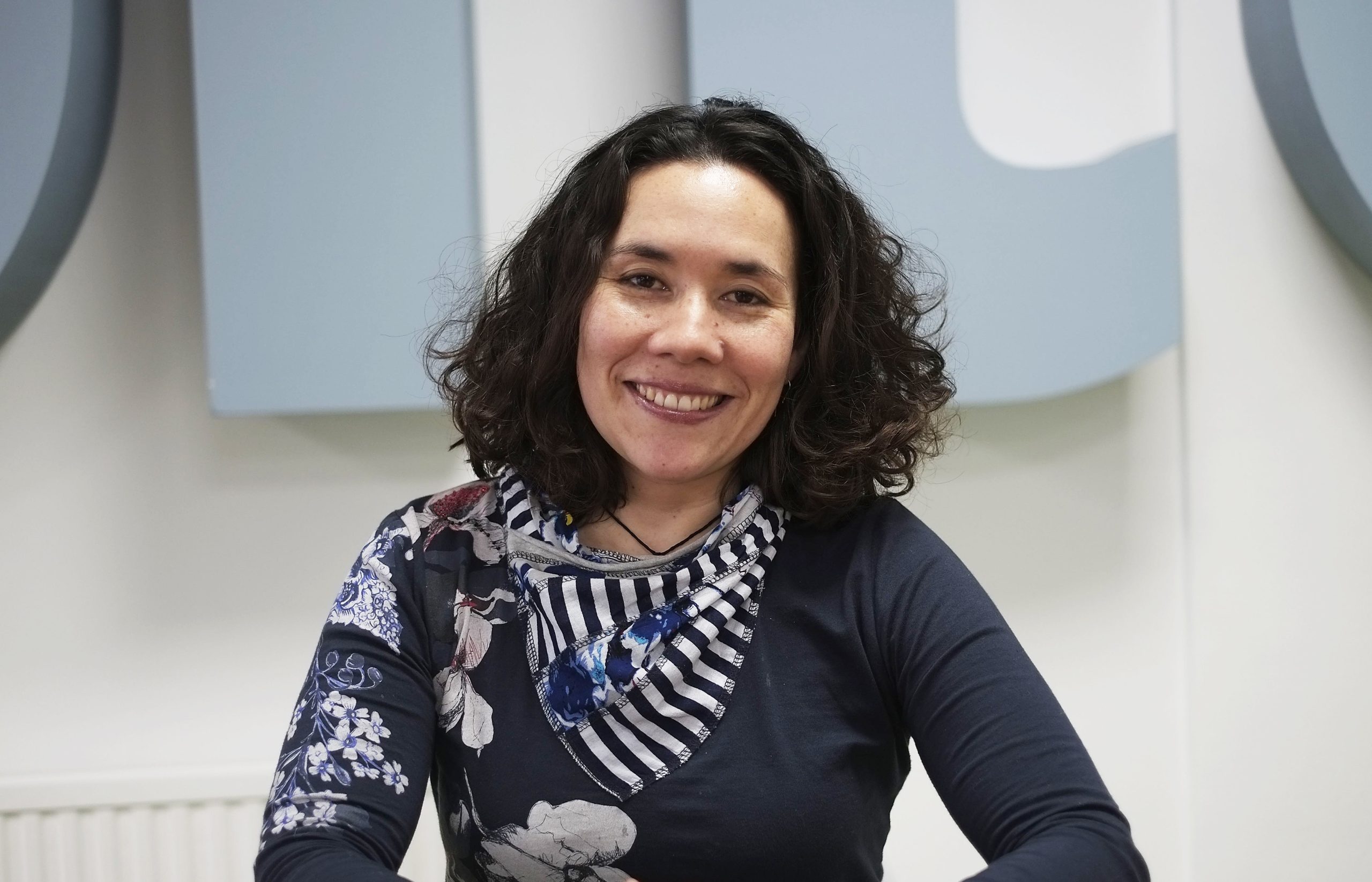 What's been your journey through the digital industry so far?
"I didn't have the opportunities kids have in schools nowadays, such as programming classes, but if I came across anything that was remotely digital – I wanted to be involved in it!
"I remember using a programme called 'Logo'. We had to write instructions to make a drawing on the computer and I'd spend my free time writing these instructions and would arrive to class with pages of paper ready to put into the computer. It was my chance to do something I loved, and I didn't want to miss it!
"I then went onto study Computing with Art at university, where my peers were 90 per cent men. I loved both subjects, but art doesn't necessarily have a practical application in day-to-day life all the time, so I felt applying it digitally made it really useful and had more impact on people.
"I also had a job within a Colombian airline's digital team, on a cargo project. It involved lots of programming and development and was when web and the use of data were really starting off. It was very technical and I learnt a lot, pulling data, doing reporting and building huge database queries. However, I did realise what I was doing was purely technical without much of a focus on the way it looked – the system would work well, but it just didn't look good – which then doesn't have the right impact on the end-user and therefore isn't as successful.
"My role now is so different in development. I spend my day building websites or digital solutions, which can either be quite basic or really complex. There's a lot of problem solving and I face the same technical challenges to my previous roles, but I can also add a creative touch or my own design because our clients want results that are visually pleasing too. It's great to see the final result in front of you for people to enjoy and actually use it. It's rewarding knowing you have an audience viewing your design or build."
Why do you think the digital industry is so typically male dominated?
"The roles are often perceived to be purely technical, which often appeals more to men. However, in our industry – marketing – it tends to differ slightly because, in my opinion, it's a lot more design based rather than your normal technical roles. When you think digital, most people think engineer, which again is often a more male-orientated role."
"The roles are often perceived to be purely technical, which often appeals more to men. For example, people will often link the word 'digital' to an engineering based role. However, in many industries such like marketing, this is not true as digital roles will require a mix of skills and interests."
What do you think needs to be done to encourage more women into the industry?
"I think there needs to be more understanding of where you can get to in digital roles and the jobs that are available out there. There are so many different paths you can take. I didn't enjoy the purely technical roles I had so much, but if you are creative there are lots of opportunities for you because the skills sets complement each other so well.
"There's now a lot more opportunity for girls in schools too, with the introduction of computing classes. However, I think it's important to show women how the subjects they are interested in can be digital too. It's not all about coding or making a computer work. It needs to be shared a lot more that any strength or skill can be used in the digital landscape."