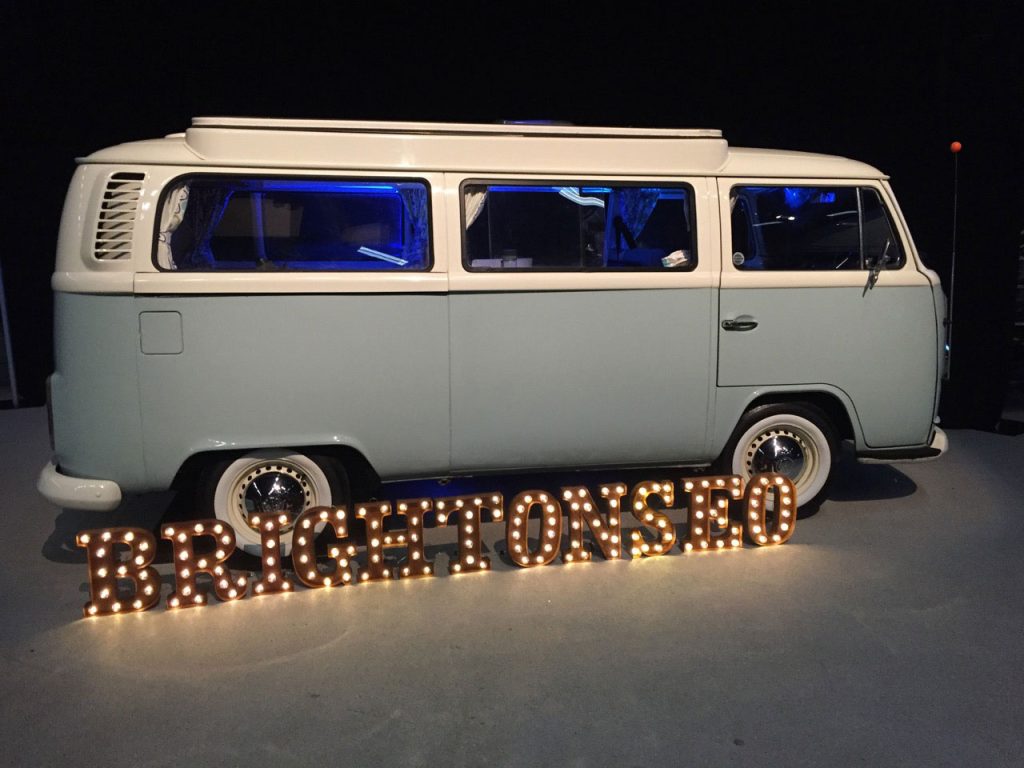 Last month the onebite digital team attended the increasingly popular event, brightonSEO – a one-day search marketing conference in Brighton.
The event, which is fast becoming one of the must-attend events in the digital marketer's calendar, hosts a series of training workshops and brings together some of the very best in the world of search.
We sat down with the digital team to find out what the highlights of their day were…
"As a marketing agency, we're in a very competitive space, so attending events like brightonSEO is really important to stay on top of our game and to ensure we're delivering a top quality service for our clients. This year I attended the Advanced PPC workshop. The vast amount of knowledge and useful tips I picked up was immense, and taking these and sharing them with my clients to optimise their campaigns has been great. My best tip? Keep a close eye on your Quality Score – it affects how your ad is ranked, how often it is shown and how much you pay for each click. The three core factors that make up your Quality Score are click-through rate, landing page quality and relevancy. But also less known factors include the historical performance of your account (like an elephant – Google doesn't forget!), ad group relevancy, performance across both devices and Google's display network."
Lisa Gillings, Senior Digital Project Manager
"This was the second brightonSEO event I have attended and, just like the first time, the collection of knowledge on show and new insights shared were brilliant. My main takeaway from this year's event was the growing importance of Google's Accelerated Mobile Pages (AMP). AMP is an open source initiative that looks to improve the speed in which web pages are loaded on mobile devices with slower download speeds. If you are looking to rank well on mobile devices in Google's search results, then implementing AMP on your site is certainly worth looking at. It's something we will no doubt be offering to our clients to speed up their websites."
George Anderson, Web Developer
"brightonSEO was a jam packed day full of useful and positive takeaways, shared knowledge and key insights from great speakers working within the industry. Highlights for me included Tom Anthony's session on ambient, faceted and transactional search. This explored current trends and technology and how they are likely to influence and shape the future of search behaviour/experience. Another highlight was Phil Nottingham's informative session on 'Optimising video across social media platforms', which contained a wealth of information and useful advice as well as highlighting vital common sense tips that are so frequently overlooked. I must also make a special mention to Greg Clifford and his superb slide deck during his 'How to be a Facebook Advert Hero' session – it was absolute quality!"
Shariff Moossun, Digital Director
"A key interest for me prior to the event was Email Marketing, so attending Shane Redding's 'Marketing Automation Masterclass' was definitely on my list. I'm really glad I went along as the in-depth session gave me a great overview of the marketing automation tools on offer. The session was full of useful tips and we learnt that marketing automation is in fact not that automated after all. One of the key elements is having good people – such as data lovers who can analyse the results – behind the tools and who can implement successful marketing strategies. I'm looking forward to researching more into the tools available and getting a highly complex automation tool in place to achieve great results."
Marcela Bohorquez, Web Developer
Thanks brightonSEO! We're already looking forward to the next event in April 2017!