It wouldn't be Christmas time at onebite without our annual review of the latest Christmas campaigns that have us talking!
We've compiled some of our favourites below – did any of yours make the cut?
This year's Christmas campaign from Vodafone focuses on innovative technology and how, with a bit of imagination, families, and friends can share wonderful experiences, even if they are physically apart from one another. Launched as a TV ad during prime time television, we are introduced to a boy who can't go out to play because he's broken his leg. His sister leaves him with a virtual reality headset and haptic suit which, once put on, allows the boy to share the fun of a sledging experience with his sister in real-time (thanks to Vodafone's high speed 5G network). The advert demonstrates the future and full potential of technology, even a global pandemic can't keep us apart.
The TV ad campaign was accompanied by 'Brighten up Britain' a reimagined Christmas Light Display powered by 5G. The event enabled families to see their child's Christmas card designs recreated on a bright digital installation, where the images were later sent to budding artists to recreate into eCards. To top it off, each eCard will spark a £1 donation from Vodafone to the charity, Bearnardo's. Now that's festive spirit!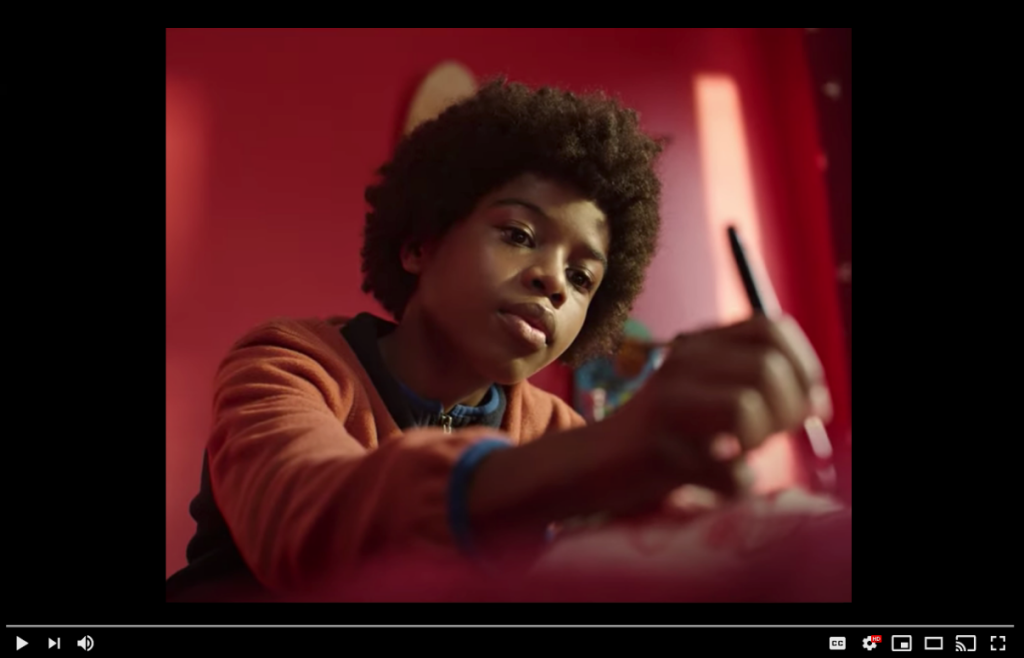 A young ballerina works her socks off to star in her dream show, only for it to be cancelled due to the COVID-19 pandemic – certainly something we can all relate to in one style or fashion. This year, Amazon pays tribute to the unbeatable human spirit in its 2020 Christmas TV ad. The advert focuses on the ballerina's perseverance, determination, and positive focus as she carries on her training regardless of the obstacles in her way. We also see the importance of community spirit and hope as her neighbours rally around to pull together a stage and an audience for her debut (albeit from a distance!).
To coincide with the advert, Amazon launched its Amazon Christmas Shop to allow users to shop for all their Christmas needs in one place, based on preferred budget and recipient. The company has positioned itself as a 'one-stop shop' for Christmas, and it's easy to use interface will encourage users to return time and again.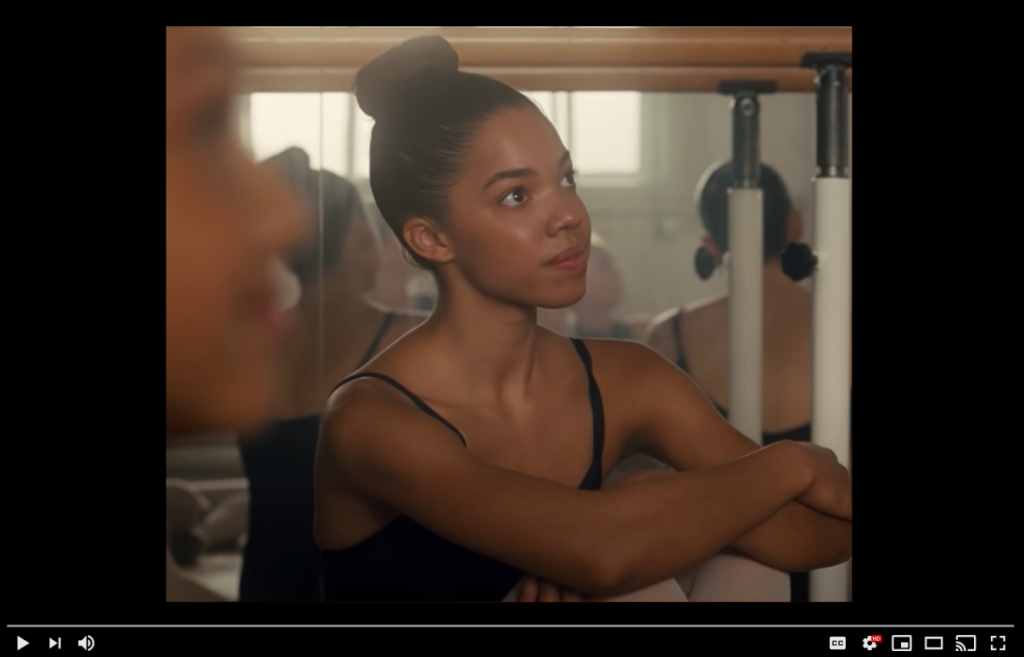 First things first, who doesn't love a bit of Britney Spears? Tesco's Christmas message this year prioritises relatability and good humour over anything else and is one of the more lighthearted campaigns of the year.
Encouraging its customers to indulge (and why not), the TV campaign focuses on the many ways its customers have been 'naughty' this year (toilet rolls anyone?) but quickly reassures them there is no such thing as a 'naughty' list this year, and that customers can indulge as much as they like!
Aside from the catchy tune, this advert caught our attention simply for its authenticity. The situation for many has changed countless times over the last few months, and this could have been a risky move. It is important to resonate with your customers and to understand the challenges they face. For Tesco, the best way to achieve that in this rather odd year was to bring a bit of joy to the mix. It certainly made us smile!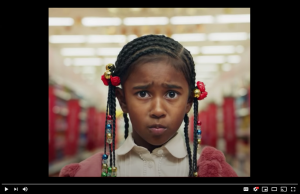 Our final thoughts…
It is important to note of course that TV advertising is a great way to generate awareness across a vast array of people, but these activities cannot work on their own.
As our reliance on technology increases (alongside the restrictions currently in place across the UK), many customers have turned to online research and purchasing. We would recommend to all of our clients that optimising paid search strategies and focusing on high-quality social media content will ensure brands large and small will become increasingly better positioned to take advantage of changing customer habits and behaviours in 2021.
As for us, well we're quite tempted to take Tesco's advice, if there is no naughty list, we'll be stocking up on mince pies and bubbles! 😉
Wishing you all a fantastic holiday season, and here's to a very happy and healthy 2021 for all.
Whether you are looking for new and exciting ways to project your storytelling, generating buzz around a new product or service, or if you are looking to lift your brand awareness in 2021 and beyond, get in touch or arrange a free marketing consultation to help you kick start the new year in style.