Hands up who fell for an April Fool's email waiting for them in their inbox this morning?
You do have to appreciate it when brands go the extra mile to try and make you laugh, and this morning in the office, we ran through some of our favourites.
First up, we spotted McDonalds UK had risen to the challenge of fooling their fans when it launched new Milkshake Sauce Pots '…for people who love to dip their fries in their Milkshake!'
A short 19-second video was shared to the McDonalds UK Twitter account, almost immediately gaining over 184K views, showcasing the new sauce pots in action. The video has already gained a great response with over 539 comments at the time of writing, but fans were quick to jump on and confirm this was, in fact, an April Fools.
Surprisingly a number of people shared their disappointment when they realised this wouldn't be a permanent feature on the menu –  who would have thought this weird combo could actually be a winner?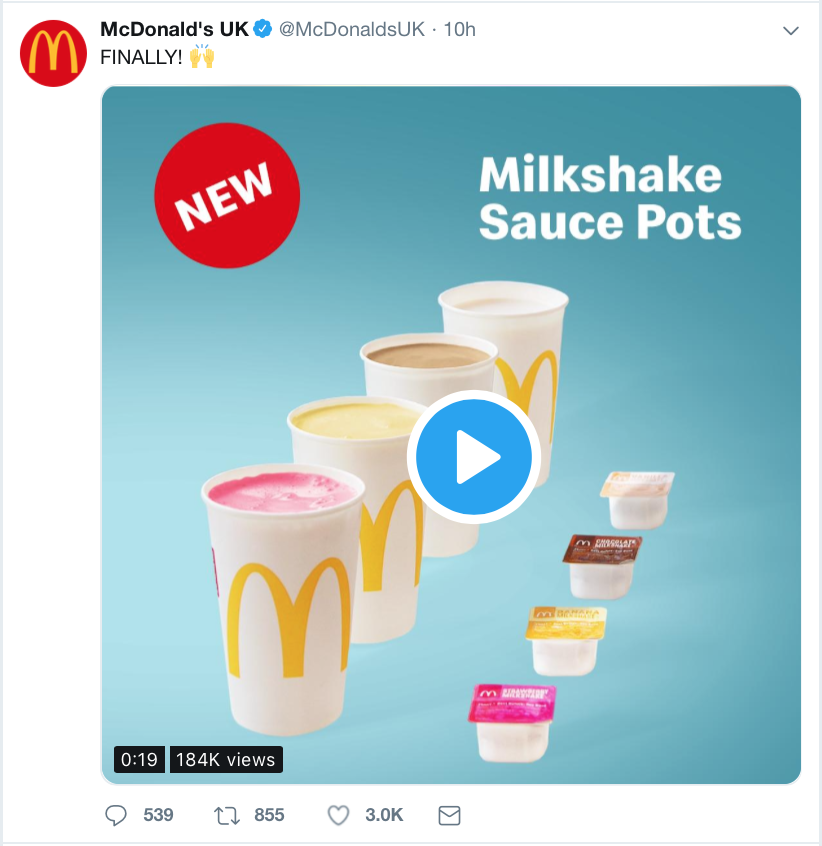 Next up we came across food manufacturers, McCain, and we weren't going to be fooled by its brand-new 'Chocolate Chips', launched this morning across social media. We do agree it sounds like a match made in heaven, so McCain we do think you could be onto something here, and we'd love to be first on the list to try this new creation!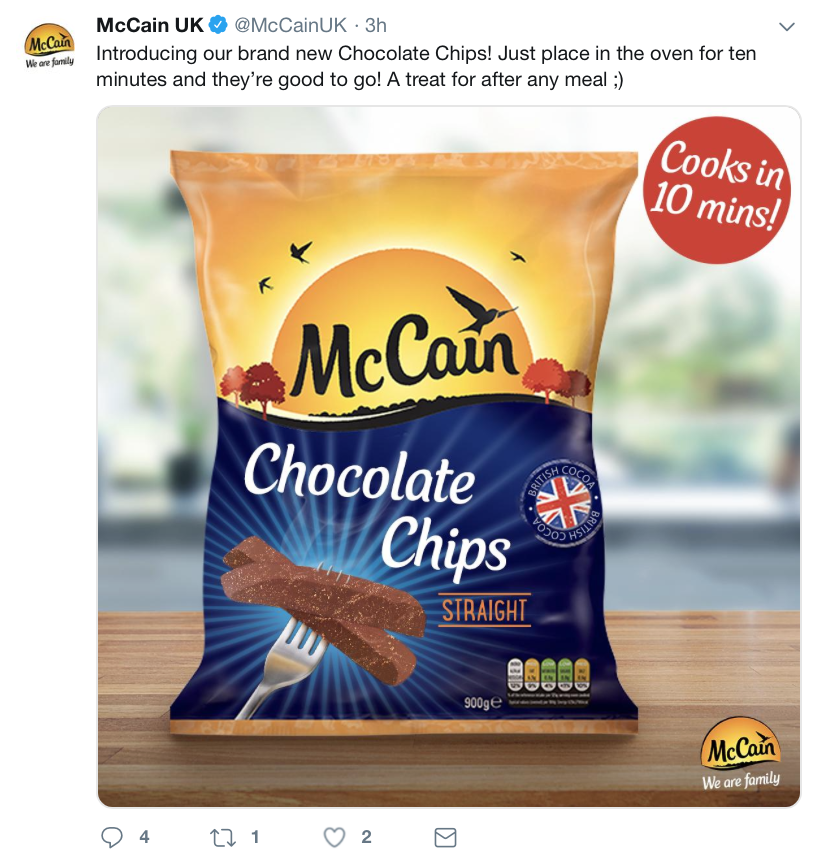 Mothercare joined the conversation early this morning with an email campaign for 'The world's first baby translator!' Nice try, Mothercare, we applaud you for the effort put in, with sleek artwork, even going to lengths to include a release date, pre-order link and 5* review from a magazine. You had a couple of mums in our office fooled for a second!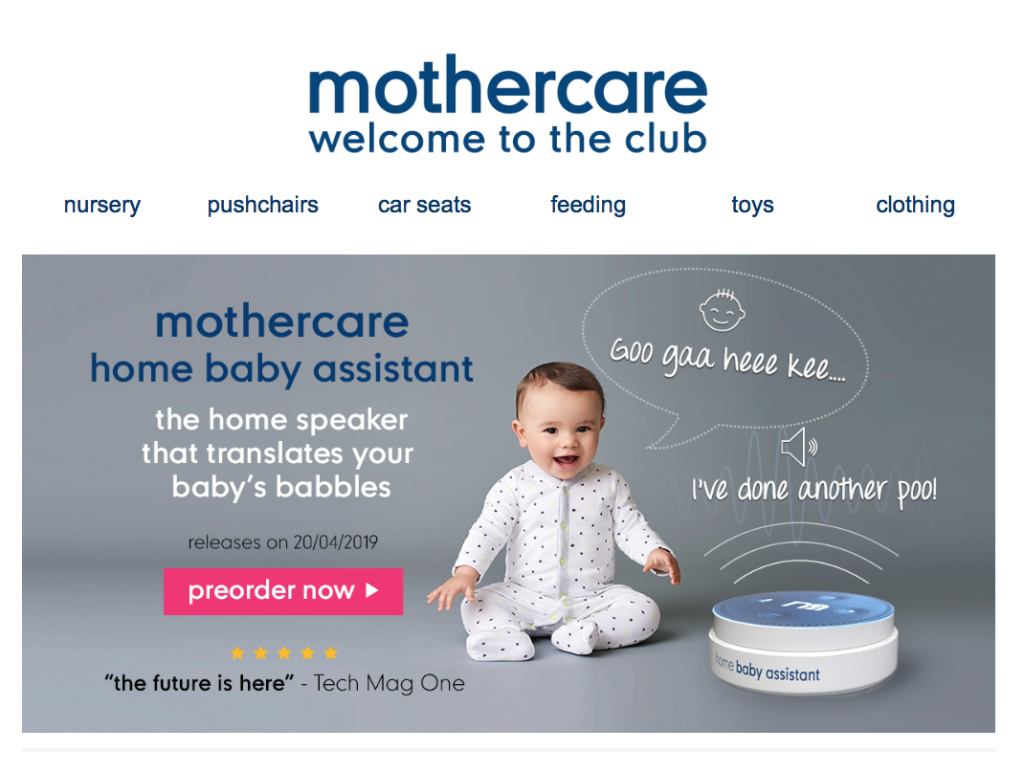 Even our office dogs were nearly fooled when pet food brand, Pooch & Mutt, followed suit with another hilarious email campaign detailing the launch of their new diet book called 'The Dog Food Diet'. Pooch & Mutt went on to explain how the book features leading fitness guru Dr April Phule following the success of her first book 'Ditch Your Puppy Fat'. We do appreciate a good pun here at onebite, so we are giving Pooch and Mutt a big round of paws!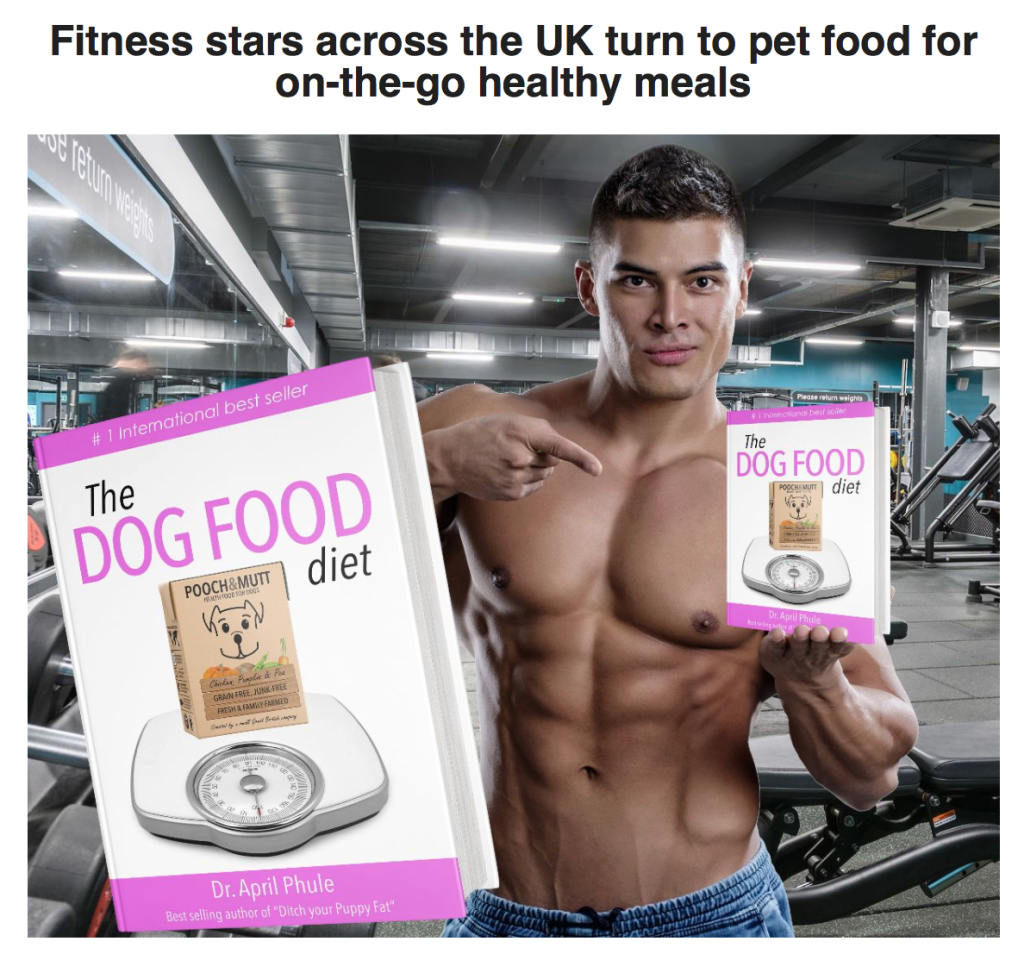 We like to think we can be fans of healthy eating here at onebite, however, even the newly launched Weetabix Broccoli sounded a little too green for our liking. With the strapline, 'Bring on the broccoli' we think the general vote from the office will be to give this a miss and stick with the more traditional style! Nice try Weetabix.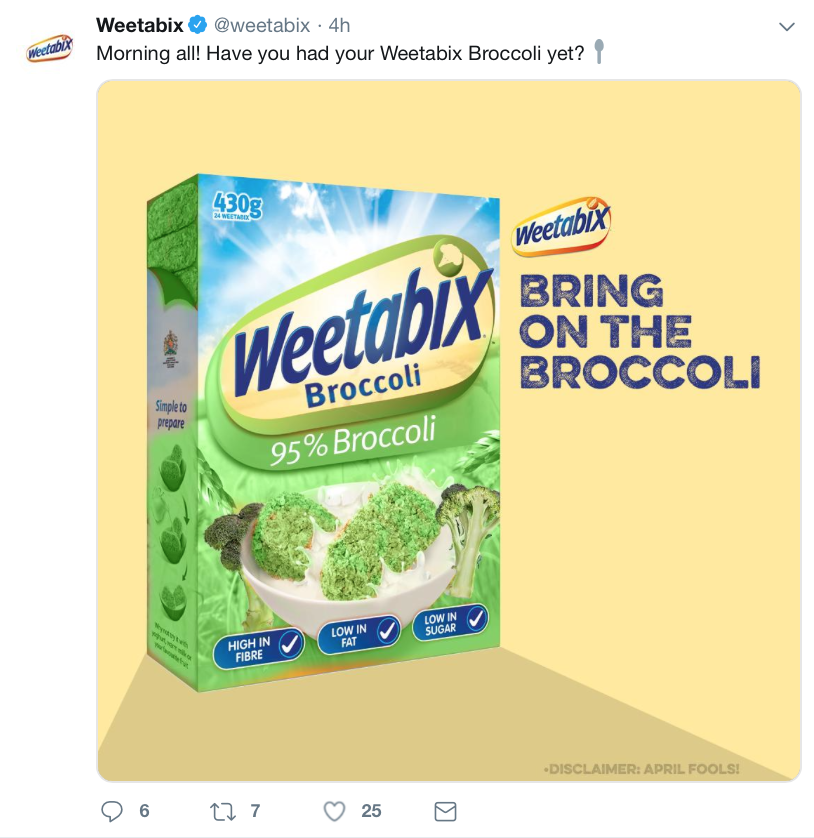 And finally leaving you with one of the more weird and wonderful products that we've seen today, we have to hand it to Cadburys and Heinz which came together in force to release a Seriously Good Mayo featuring Cadburys Crème Egg goo. The timing couldn't be better either, with Easter around the corner!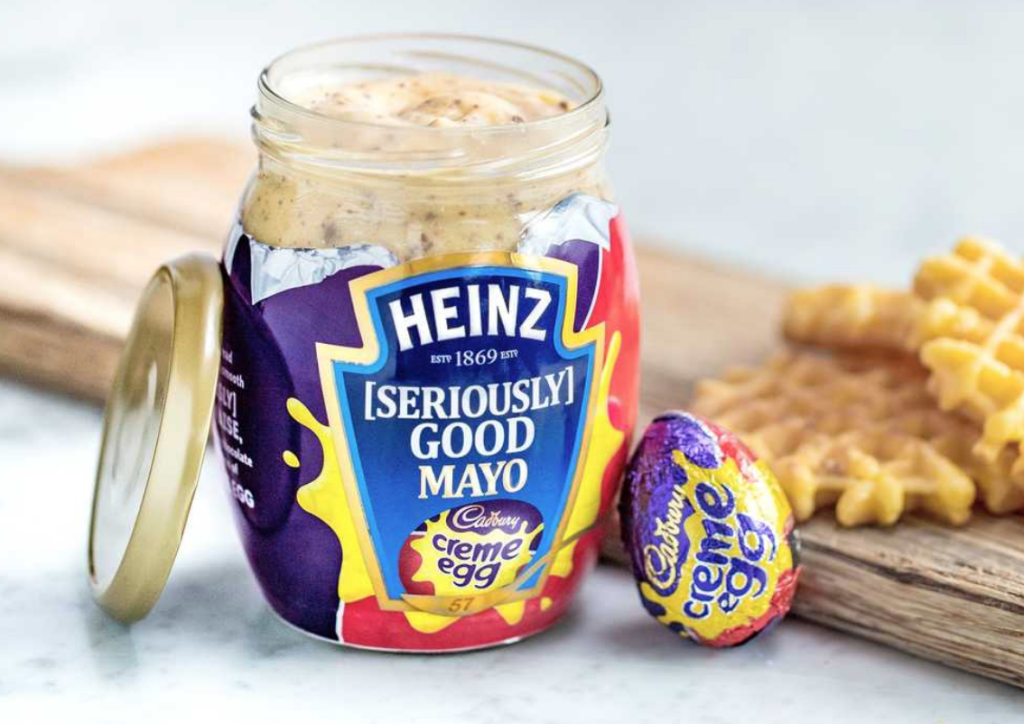 The Drum confirmed, 'In the UK at least, research indicates 86% of people think humour is one of the best ways a company can connect with them. 68% even say they think April Fools' campaigns were funny.'
We completely agree and think it's a great opportunity for brands to reach out and connect with their audience on a much more personal level, making them laugh and leaving a positive impression. It can also be a great opportunity for a conversation starter or to encourage interaction with your audience via social media and get them engaging with your brand.
As we look to keep our eyes peeled for the rest of the day, do keep us posted if you spot any other great April Fools from brands.
Whether or not you are looking to add a little humour to your next marketing campaign, why not get in touch and let us see how we can help you via hello@onebite.co.uk.